School of Art and Design Saint Lucia is a private educational institution registered with the Ministry of Education to provide training to students primarily in the applied arts. We will provide our students with the knowledge and resources to push their limits, maximise their learning and develop their talent, through a supportive, nurturing learning environment with industry experienced and qualified instructors.
At School of Art and Design – Saint Lucia, our aim is to provide students with training to assist them to acquire the skills and techniques required in today's design industry. The school will offer various Certificate and Diploma Programs in Fine Arts, Fashion Design, Interior Design, Graphic Design, Web Design, Animation and Photography. It is the goal of the school to provide excellence in training and to assist students in achieving their career and personal goals in a professional, stimulating and friendly environment.
In addition to Diploma Programs the school will also offer Certificate Programs in various Art and Craft disciplines to persons whether for professional improvement or personal growth. This, combined with professional workshops, a rich variety of classes, lectures and other events designed to engage young artists and adults, will provide real-life, practical skills geared to prepare the student to meet the present and future job market demands both here and abroad.
School of Art and Design Saint Lucia serves to provide its students with a foundation education through Certificate and Diploma Programs in various Design disciplines. 
The school is dedicated to meeting the needs of students in a dynamic and changing environment that will prepare them for the business community, by developing programs that encourage skill development and application of that knowledge to improve the society in a socially responsible manner.
School of Art and Design was founded in 2005 by Signa Greaves-Francis who after returning from studying and working in the USA, recognized the need for training in art and design in Saint Lucia to students wishing to pursue a career in those areas.
The school however didn't open to the public until 2011 after all the research and logistics were put in place to operate an institution of that nature. In the Summer of 2011, fifty students with ages ranging from six to sixteen became the first group of students to participate in the school's first Annual Summer Art Program. 
School of Art and Design operated out of the Carilec Building in Sans Souci, Castries for it's first five years offering various courses and programs to potential creatives. The school also instituted its first outdoor public event in 2013; the Annual "Sidewalk Chalk Art Festival" held every Easter Monday at the Bay Walk Shopping Mall Sidewalk area.
School of Art and Design is currently located in Marisule, along the Marisule / Gros Islet highway.
School of Art and Design Saint Lucia is committed to providing it's students with an exciting and challenging journey of exploration and learning while being challenge to reach their full potential.
As the only art and design institution in Saint Lucia we aim to be the leader in art and design education while allowing students opportunities to grow and develop in a friendly and inspiring environment.
Our staff is highly competent and qualified and there for all our students. Our first priority is the sucess of every student whatever their chosen career path. Our philosophy is simple, we help you be the best you can be by reaching your full potential and recognising that "All things are possible through Christ".
With this in mind we look forward to assisting every student who walks through our doors to work hard and enjoy the experience as they journey to sucess.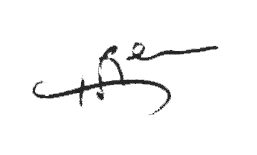 Signa Greaves-Francis